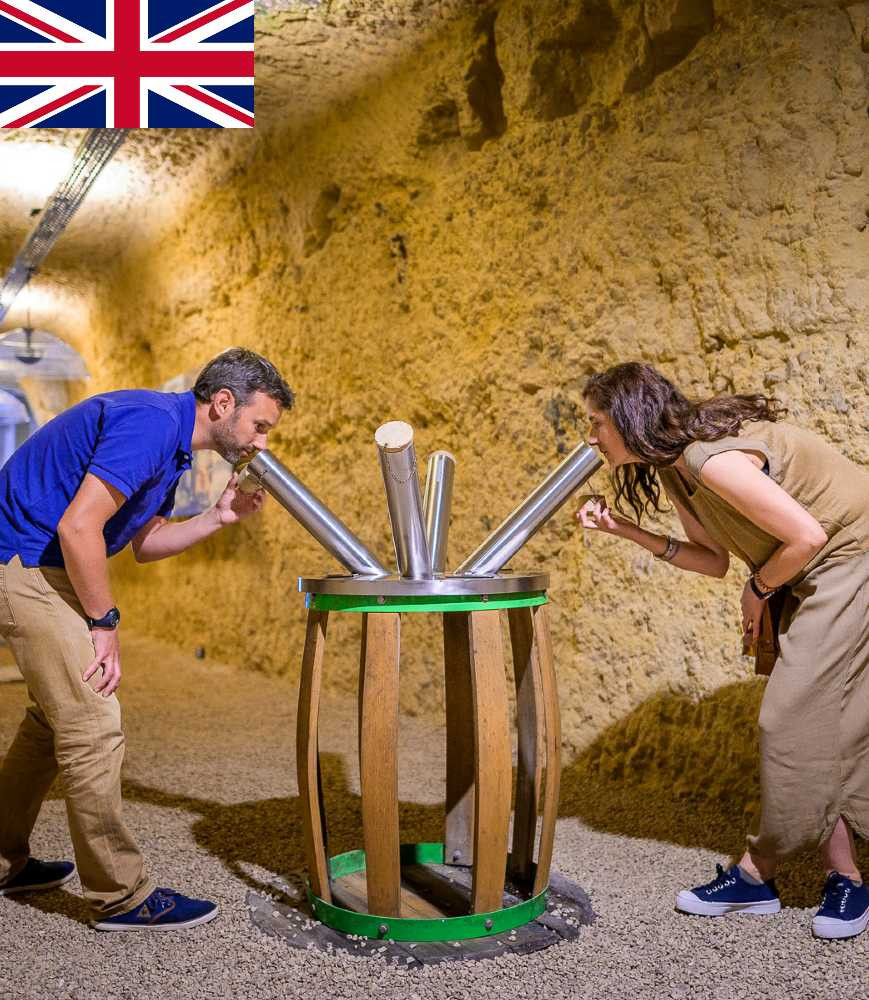  
EN - Visite Odyssée des Caves Ambacia
Discovery tour of Caves Ambacia
The Odyssey tour takes place in 4 stages:


- Discover the history and heritage of our cellars and wines from the Loire Valley.
- In a fun way, discover the different families of aromas with our sensorial experience.
- In autonomy, continue visiting our cellars with 3 videos, including one in 3D, projected on the walls of tuffeau.
- During a wine tasting class, discover the techniques of tasting and food and wine pairing around 5 wines including an old vintage.
Total duration of the visit: 1h15
Paiement sécurisé
Sensorial experience
Odyssey wine tour
Wine tasting class and more...
The Caves Ambacia offer a unique tour in France. The experience is for all a discovery, another approach to the world of wine, our history, culture and our heritage of the Loire Valley.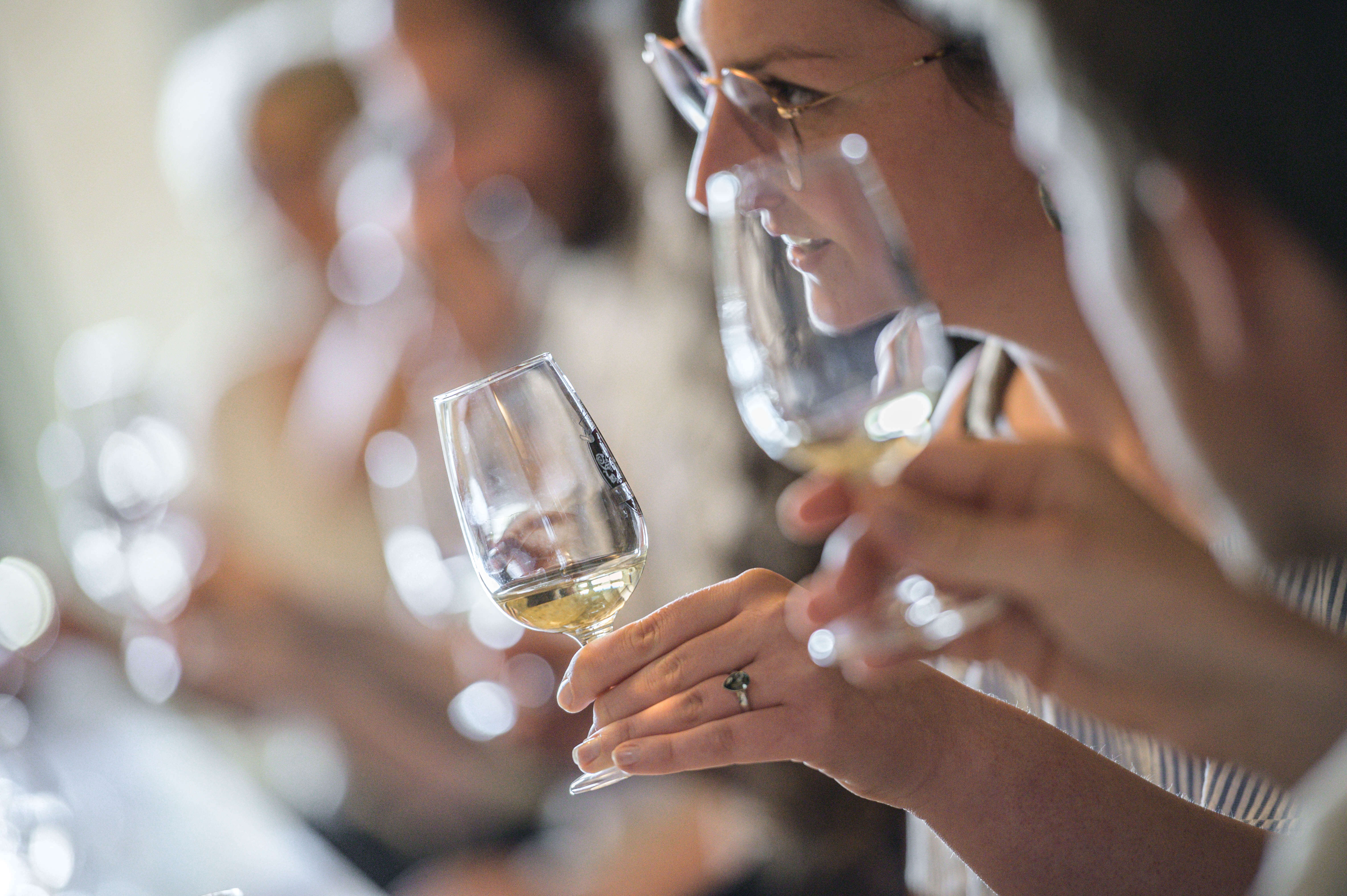 Several visit formats are available. The classic tour for 18 euros per person or the private tour for 59 euros per person, bookable on request.

Sensorial experience
The sensorial experience will awaken all your senses.
While having fun, you will learn about the world of wine by appealing to hearing, smell, sight, touch and of course taste. This course is suitable for all audiences, young and old.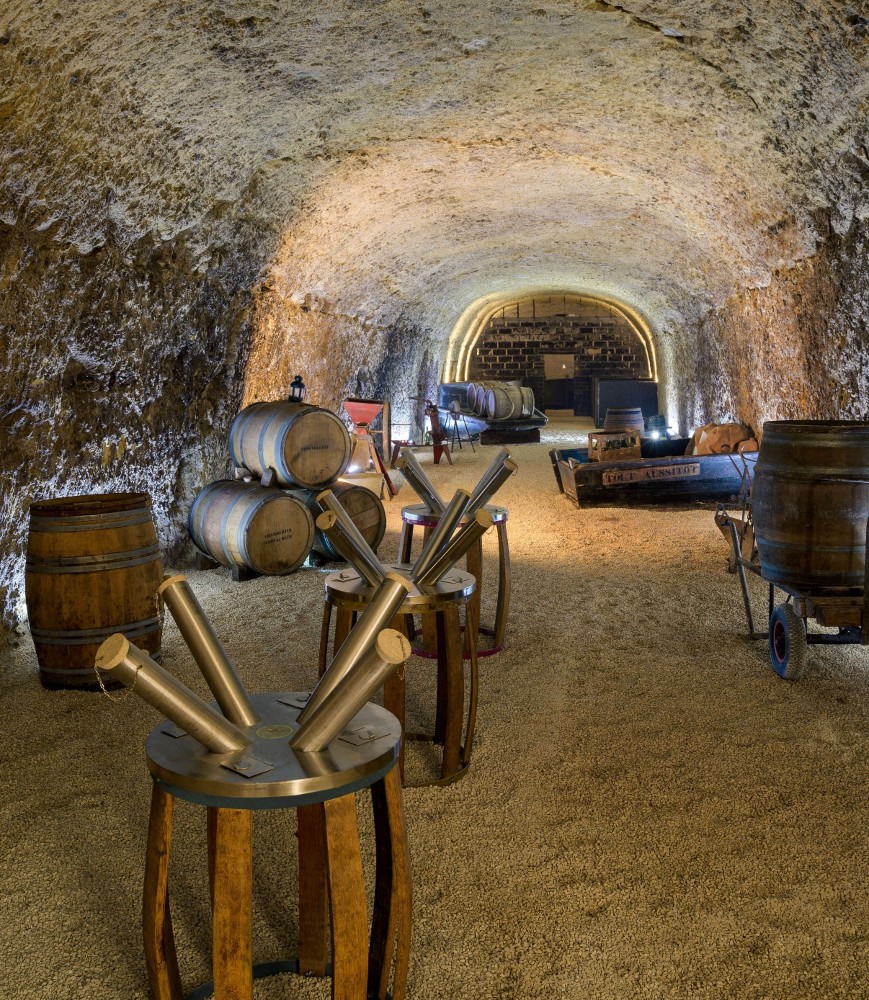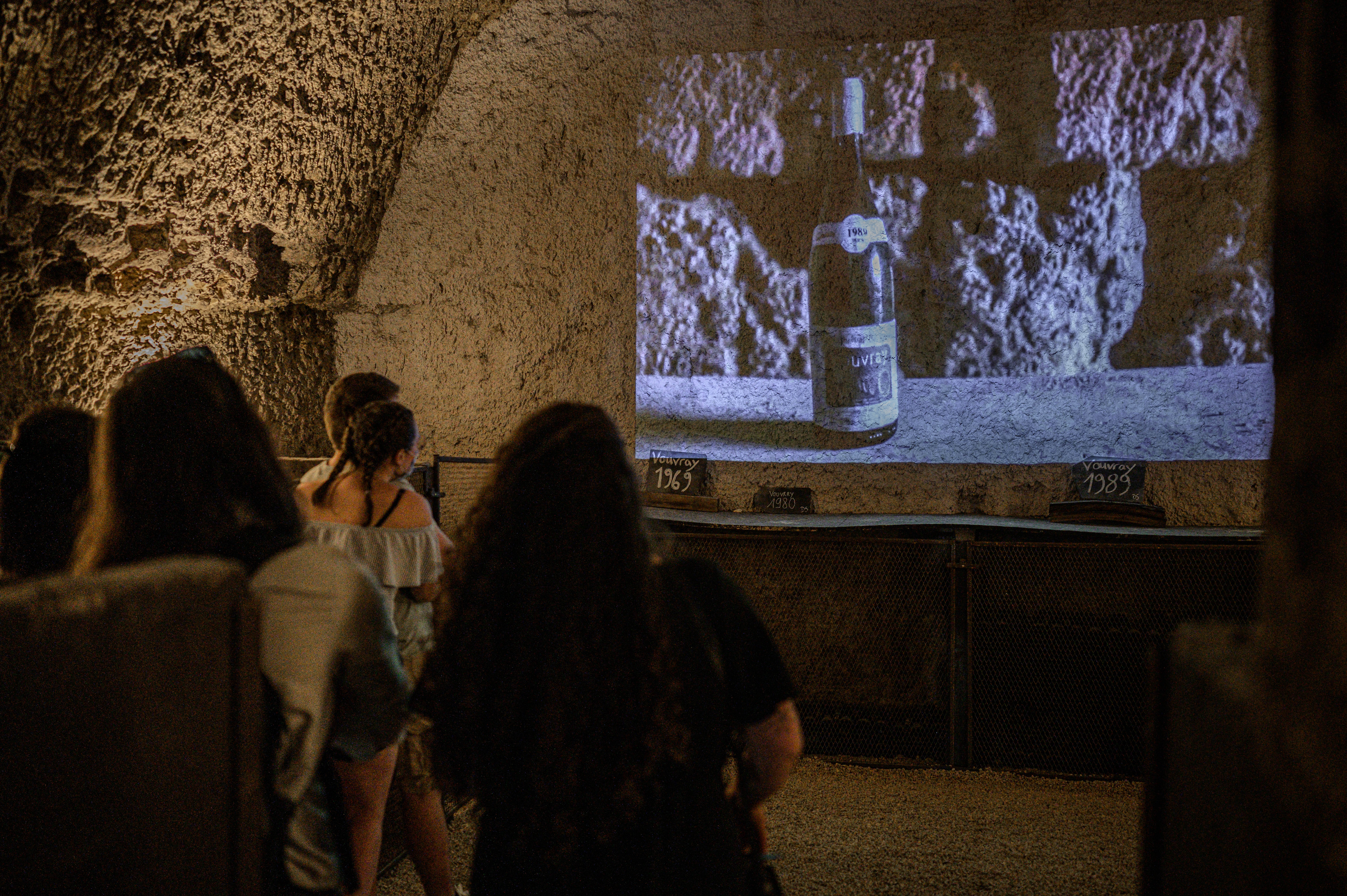 The Odyssey Wine tour
The odyssey tour consists of a real journey through time to discover the Caves Ambacia's collection, the history of the cellars and that of the Loire Valley. Our collection presents wines whose vintages go back to 1874.
With a sommelier, you will have a guided visit of our cellars. You will learn about the notions of terroir, vineyard management, and wine making in general.
We have developed a series of films that are directly projected on the tuffeau walls. The cellars are a perfect setting for dreams, to take you back in time through the last 5 centuries.

Wine tasting class
The wine tasting class is a highlight of your visit of Caves Ambacia.
The sommeliers will show you the techniques of tastings, have you taste 5 wines including an old vintage. They will explain you the food and wine pairings and present you the products of our gourmet selections on an aperitif plate accompanying the tasting.
Tours are offered in English or French and are subject to availability.

Not to be missed
- "L' Oppidum": our Bistro, local gastronomy and great wines.
- "La plage Ambacia": Bistro service and entertainment in front of the Loire
- "L'épicerie fine": selection of 100% Val de Loire products
Aucun avis n'a été publié pour le moment.